Centuries old, yet eternal
Valle Inclán, one of the most renowned Galician writers, said that Santiago de Compostela was centuries old, yet eternal ("más eterna que antigua"). And the fact is that the stones of the Old Town seem to have been there since the dawn of time.
This architectural heritage, which attains its uttermost expression in the Cathedral itself, reveals a city that is deeply marked by religion. For Compostela has been the last stop of the Camino de Santiago for over 1,000 years, and the Camino is the most important pilgrimage route in Europe.
Indeed, Santiago's Old Town –declared Heritage of Mankind by the UNESCO- is one of the main attractions of the city, although it is not the only one.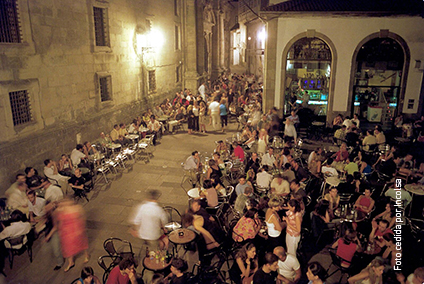 Gastronomic melting pot and nightlife hotbed
Gastronomy is a powerful driving force in Santiago. The city is full of bars, restaurants, inns and taverns where you may taste fresh, high-quality local products..
Santiago's food market deserves special attention too. Placed in a central spot in the Old Town, it is characterised by a varied and healthy food offer.
On sunny days, the pavement cafés in the Old Town and El Ensanche (a trendy area of the new town) are teeming with people and the liveliness continues till late at night. In the small hours (particularly on Thursday and Saturday), the city's venues are full of life, offering different atmospheres to suit all tastes.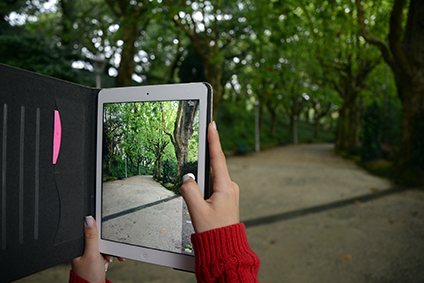 Green and safe
Santiago is a quiet, safe, peaceful city. Its small size
makes it an ideal place to walk around and it is pedestrian-friendly.
But Santiago is also a green city. Clean air; parks and green areas stretching over more than 20 km in the Old Town (parks of San Domingos de Bonaval and Belvís), in the city centre (Alameda), and in the outskirts (Parks of Brañas do Sar, Vista Alegre and Carlomagno, among others).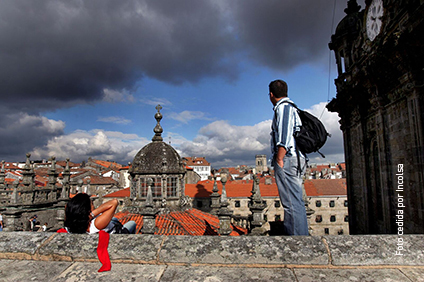 Young and cosmopolitan
At present, Santiago is a very young, cosmopolitan city, teeming with life, particularly over the academic year, thanks to the daily hustle and bustle of its 20,000 students
With a complete cultural agenda, including music, theatre, cinema, concerts, exhibitions, conferences and festivals, Santiago is an ideal place to enjoy free time all the year round.
Besides, art is constantly present everywhere around the city: in traditional museums, on the streets or in modern cultural spaces, such as the City of Culture of Galicia.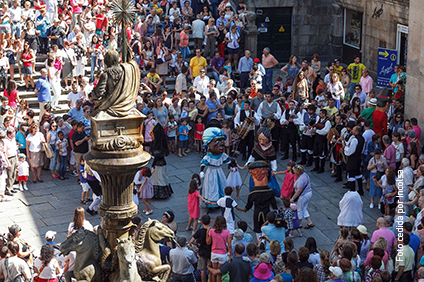 Festive and joyful
The traditional festivals held in the city are particularly attractive. The Ascensión festival (May/June) and Saint James Festival (25th July), are the two most outstanding examples.
Music, colour, dance, and leisure activities flood the Santiago's squares and streets on such dates. Some of these festivities, e.g., Saint James Festival, have been declared Festivals of International Tourist Interest, just like the Fallas in Valencia or the Sanfermines in Pamplona.
Easily accessible
Santiago is well connected to other cities in Galicia, particularly to Corunna, Pontevedra, Vigo, Orense and Lugo. All of them are within a one-hour ride by road. And they can also be reached by train or by bus.
Besides, Compostela is well-connected with the coast and with a lot of seaside towns and villages. The Rías Bajas - one of the main tourist attractions in Galicia - can be reached in approximately half an hour; and the Rías Altas, characterised by their numerous wide, sandy beaches, can be reached in an hour.
If you want to travel a bit more, Madrid is just five hours away by train or by car and, if you want to visit another country, Portugal is just one and a half hour away. Do you want to find out more options?